We love books here at the Rup House and especially when the books incorporate our faith. Since Jesus is such a big part of our life we love reading books that feature Him and his teachings. Zondervan's Zonderkidz has several new releases this month to spotlight! I'm a huge fan of the Berenstain Bears - it was the perfect level for my son just starting 3rd grade!!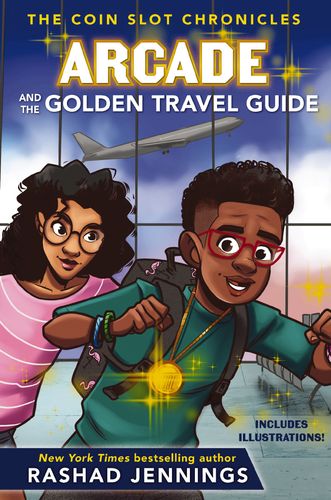 Arcade and the Golden Travel Guide 9780310767435; Hardcover Juvenile Fiction
Arcade and the Golden Travel Guide is the second book in the Coin Slot Chronicles series by New York Times bestselling author, former NFL running back, and Dancing with the Stars champion Rashad Jennings. This humorous and imaginative series encourages readers to value the power of friendship and imagination, and to never underestimate an underdog.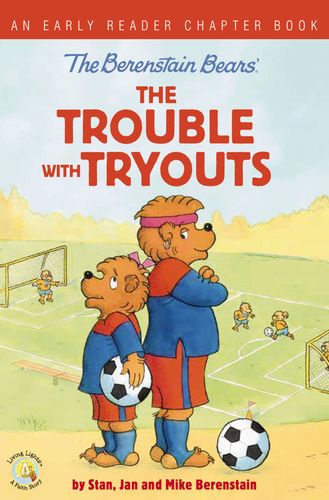 The Berenstain Bears and the Trouble with Tryouts 9780310767831; Softcover Juvenile Non-Fiction
Sister Bear is a super soccer player. She's fast on her feet. She kicks the ball with the power of a cub twice her size. She should be a shoo-in at soccer tryouts, but there is one little problem. Sister Bear is too small. Read along to find out if Sister makes the team, or has to stay stuck on the sidelines.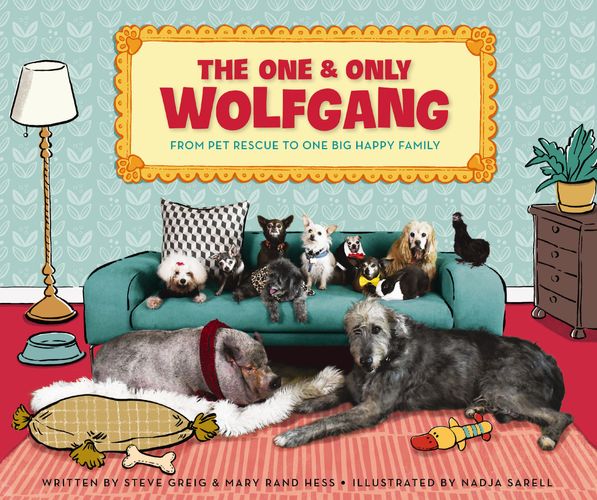 The One and Only Wolfgang 9780310768234; Hardcover Picture Book
From Instagram sensation Steve Greig and New York Times bestselling author Mary Rand Hess comes The One and Only Wolfgang. This humorous, heartwarming story about Greig's real-life menagerie of senior rescue animals affirms that, in a family, everyone belongs.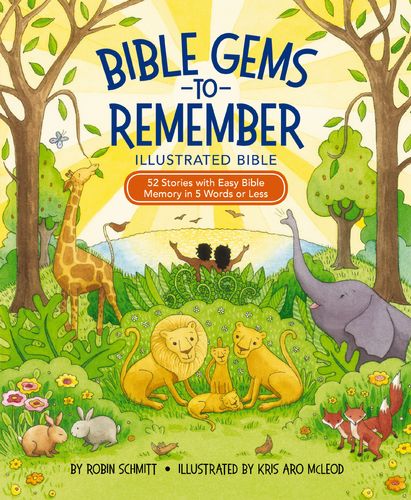 Bible Gems to Remember Illustrated Bible 9780310746881; Hardcover Storybook Bible
Bible Gems to Remember Illustrated Bible, written by Robin Schmitt and illustrated by Kris Aro McCleod, takes children through 52 stories from the Bible. Each story will include a powerful gem from Scripture of five words or less for children to memorize and hold close to their hearts.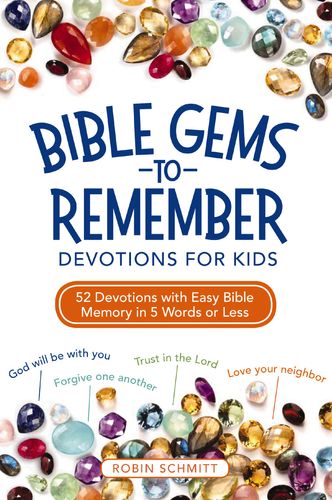 Bible Gems to Remember Devotional 9780310746256; Hardcover
Bible Gems to Remember Devotions for Kids will give kids a devotion per week to read through, mediate and reflect upon, and put into practice. Each of the 52 devotions will include a Bible gem to memorize. Scripture is sparkling with "gemstones"––concise statements of 5 words or less that hold great value, meaning, and power.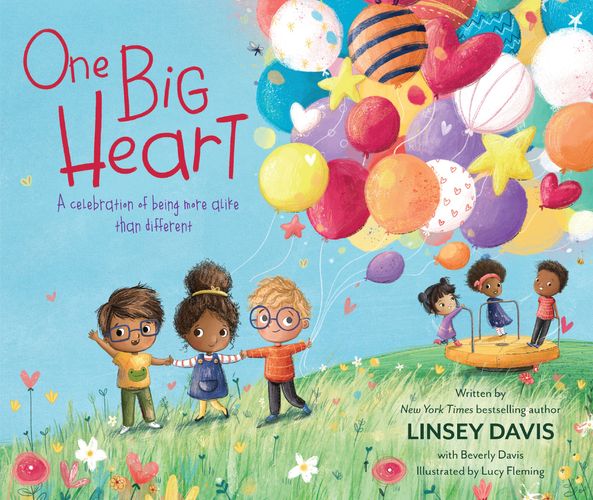 What do you get when you combine ABC News correspondent Linsey Davis' lyrical rhymes with Lucy Fleming's whimsical art? A culture-rich picture book that proudly showcases the beauty of diversity while celebrating all the wonderful things we have in common.
From skin, hair, and eyes in a multitude of colors to different personalities and interests, God gave us all special traits and characteristics that make us uniquely ourselves. And we all have things in common too: like sharing fun and laughter on the playground, a sense of curiosity, big feelings, and so many other things that show how we are all more alike than we are different.
Ready to celebrate all our likes and differences? So are we! And this diverse picture book—drenched in color and full of laughter and fun—will show you how.
One Big Heart
is:
Written by Emmy-winning ABC News correspondent and The World Is Awake author Linsey Davis
A multiethnic, multicultural, multiracial children's picture book that recognizes our unique differences while celebrating how alike we are as well
An inspiring story of inclusion and connection
The perfect read-aloud for kids ages 4–8
Visit Zondervan to purchase these great books for your personal library!
ARupLife.com received product, press or compensation to facilitate this review. This post may contain affiliate links, which means that by clicking on an affiliate link I may receive a small amount of money. We only give our honest opinions of products. This post is in accordance with the FTC 10 CFR, Part 255 concerning the use, endorsements or testimonials in advertising. Lisa Rupertus/ A Rup LIfe is a participant in the Amazon Services LLC Associates Program, an affiliate advertising program designed to provide a means for sites to earn advertising fees by advertising and linking to Amazon.com.